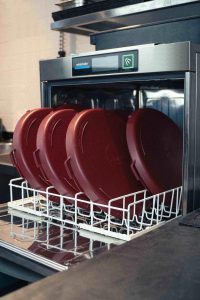 Meet PIZZycle, a reusable and 100% recyclable pizza box designed and manufactured in Germany and made out of polypropylene.
This product exhibits the best of sustainability meets modern design and powerful branding. Just a stroll around the company's gorgeous website and you'll want to make your own pizzas a lot more often, just so that you have an excuse to purchase this lovely product.
A common myth is that Pizza Boxes can be recycled. And, if fully clean, they can. But, I have yet to see a pizza box that doesn't pick up a bit of cheese, grease, or sauce. So, most go right into the trash. And, that means most of over 3B pizza boxes used each year in the U.S., according to Domino's
At UPLAND, we are constantly tracking innovations that have the potential to completely disrupt how sustainability is delivered in an industry and category. This particular example is the first of its kind in a space (pizza / QSR) that suffers from a tremendous amount of waste due to its focus on convenience and single-use consumption packaging.
Dispatch Goods is another notable mention in this space.  This women-founded, reverse logistics company was started in 2019 and has raised $3.9MM to date. Dispatch Goods partners with restaurants, businesses, and consumers to advance the infrastructure of reusability in the restaurant and food delivery ecosystem.